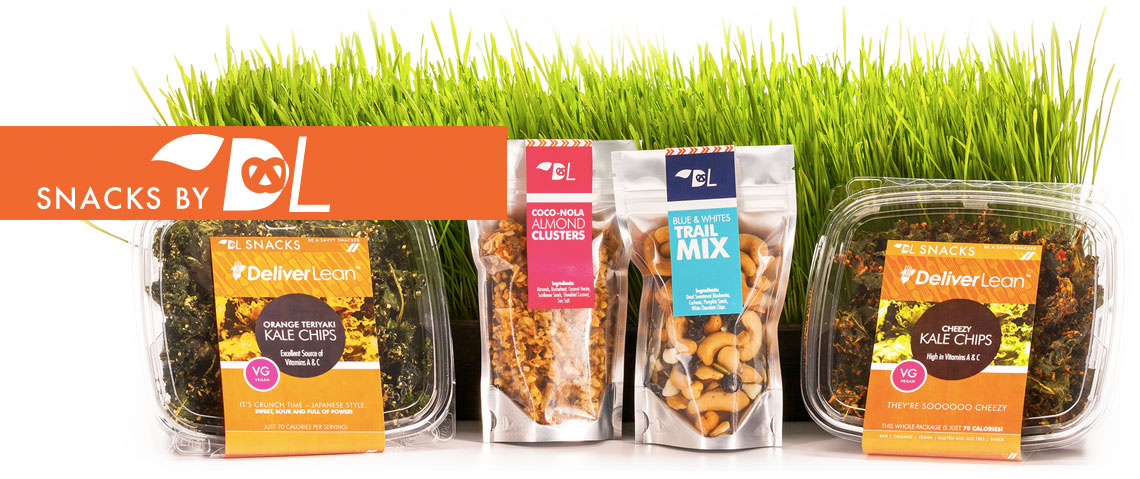 Raw, vegan, dehydrated snack line
Snacking can help or hurt a healthy diet. The difference depends on your choices and quantities. Whether you like to munch, nibble, or simply quench the mid-afternoon munchies, DeliverLean can make snacking work for you!
With a medley of delicious options to choose from, snack-time will become a daily highlight! All our vegan snacks are slowly dehydrated with minimal heat to retain maximum nutritional value.

For more information, email sales@DeliverLean.com
For $5.95 per item, you can add nutritious, calorie-controlled snacks to your daily meal plan.