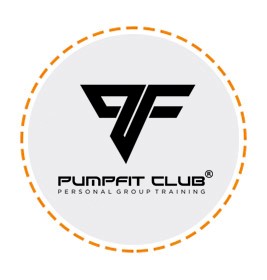 PumpFit Club
www.PumpFitClub.com
PumpFit Club offers high intensity full body workouts in a structured interval training setting that goes far beyond the beaten path of circuits and stations. Its boutique upscale facility hosts group sessions that combine intense cardio with resistance training to create the ideal metabolic demand for effective long-term fat loss and overall conditioning. It is a place to break down boundaries you never thought possible and transform mind and body through fitness.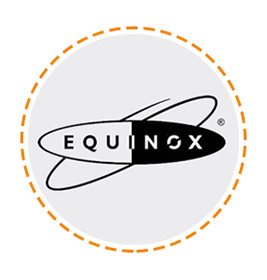 EQUINOX
www.equinox.com
For over 20 years, Equinox has created an unparalleled experience that engages members in fitness and wellbeing, delivering transformative results. Known for their luxurious design and impeccable attention to detail, Equinox Gyms are the leaders in innovation. Their clubs embody quality, movement and energy.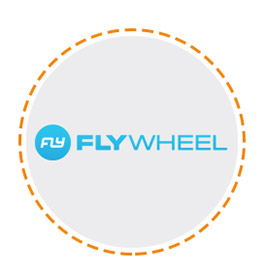 Flywheel
www.flywheelsports.com
Flywheel is the "next generation" indoor cycling experience–a unique combination of camaraderie, high intensity, and most importantly, fun. Using the most effective and safest method, Flywheel instructors teach the most challenging indoor cycling classes in New York, Florida, Chicago, Seattle, Philadelphia, Atlanta, Los Angeles, Texas, Boston, and even Dubai, set to incredible music and delivered in breathtaking facilities. With a unique studio design, the best sound system, and proprietary performance tracking technology that lets you know everything about your ride, Flywheel has literally reinvented the wheel.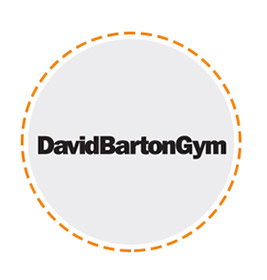 DAVID BARTON
www.davidbartongym.com
DavidBartonGym (DBG) is a premiere boutique gym company operating stylish, upscale facilities in New York City, Miami, Chicgo, Los Angeles, Las Vegas, and Bellevue. DBG is recognized for providing industry-leading personal training, innovative group training programs, and a superior level of service.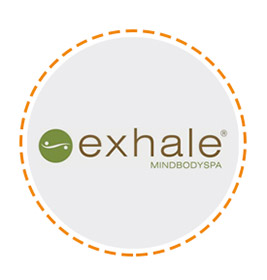 EXHALE SPA
www.exhalespa.com
Since its inception in 2003, exhale has earned a position as the leading lifestyle brand in the spa and wellness space. Exhale offers unparalleled, transformational mind body programs within an inspiring yet relaxing spa setting. Continuously delivering best-in-class spa therapies and yoga and core fusion classes, exhale currently operates 19 properties in prestigious resorts and residential hotel developments.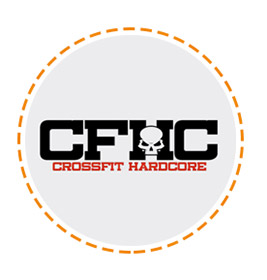 CROSSFIT HARDCORE
www.crossfithardcore.com
Crossfit HardCore offers trainings sessions and classes that incorporate all modalities of fitness including cardiovascular, stamina, strength, power, speed, flexibility, accuracy, balance, agility and coordination.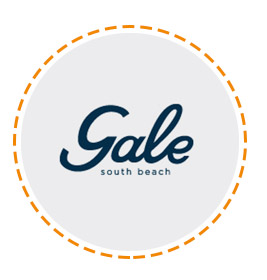 THE GALE HOTEL
www.galehotel.com
Located in the heart of South Beach, influenced design pays homage to its vintage Miami roots. Maintaining its original name and structure, Gale South Beach & Regent Hotel is now open following its $35 million restoration and renovation.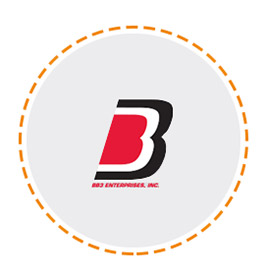 BB3 - BILLY BECK III
www.bb3trainingcenter.com
BB3 Personal Training & Performance Center is owned and operated by 2-time MET-Rx World's Best Personal Trainer, Billy Beck, III. Billy's vision was to gear every aspect of the facility towards one objective - RESULTS. The personal training team is held to the highest standards and is required to relentlessly improve their skills through year round continuing education courses and workshops collectively referred to as Super Trainer University.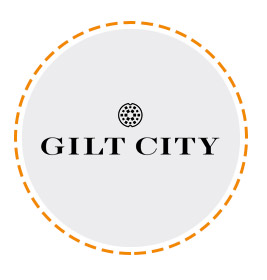 GILT CITY
www.giltcity.com
Gilt City, the local lifestyle site from the Gilt Groupe, offers memorable adventures and exclusive offers that seek to inspire and encourage our luxury-minded members to love their city more. Headquartered in Manhattan, Gilt City has local offices among the top urban cities in the U.S., curating unique experiences in New York, Los Angeles, Boston, Chicago, Miami, San Francisco, and Washington, D.C.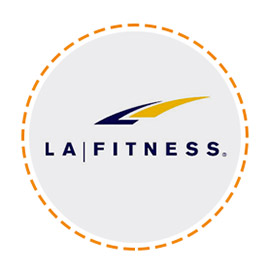 LA FITNESS
www.lafitness.com
LA Fitness - LA Fitness has hundreds of health clubs, gyms and millions of members across US and Canada. Established in Southern California in 1984, LA Fitness continues to seek innovative ways to enhance the wellbeing of its members. Today, LA Fitness' state-of-the-art clubs span the continent and continue to expand. LA Fitness' strong and successful growth stems from its commitment to understanding and meeting the distinct needs of each community it serves.