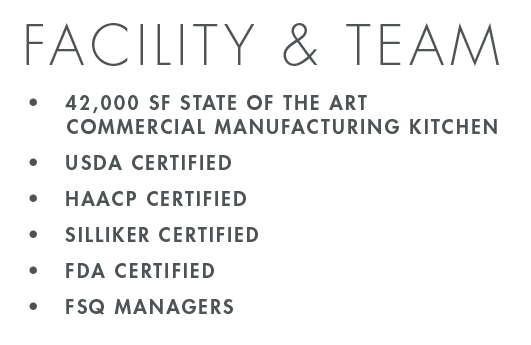 In 2015, DeliverLean was named the 8th fastest growing company and ranked 124th in the nation in the food and beverage category by Inc. 500.  With a mindset to continue expanding their direct to consumer subscription based meal delivery business into other areas of the food industry, DeliverLean launched a wholesale division geared toward large scale fresh food manufacturing.
Now, with a 16,000 SF USDA / FDA Certified commercial kitchen in Hollywood, Florida, state of the art culinary operations, R&D expertise and a focus on transparency of ingredients, DeliverLean has quickly evolved into the leading turnkey 'grab and go' provider for large scale retail operations.
CONTACT US
Looking for a turnkey 'grab and go' solution?
For more info or to request a menu, email us at Wholesale@DeliverLean.com.