Scott Harris
Founder & CEO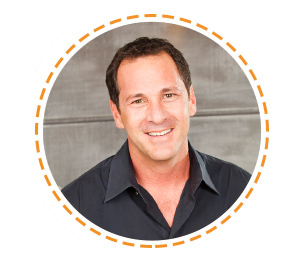 A serial entrepreneur, Scott Harris has had no problem creating success, but it wasn't until his latest venture that he found his calling. DeliverLean's inception was a product of problem solving. Scott noticed the need for healthier eating habits in the workplace to boost his employees' productivity.
Scott discovered that there was a far greater global demand for productivity on all levels. As Scott watched the overall wellness of his employees and business increase, he became aware of the impact this movement could have worldwide, for all people to be able to live their lives to the fullest. There was no choice but to join the movement in creating a healthier, more convenient, more conscious and cooperative way of eating and living.
Transparency and authenticity are at the core of the corporate culture of DeliverLean and its sister companies, OnJuice and DLrevAMP. This foundation helps maintain the integrity of the company and all of its hundreds of employees and thousands of people it serves daily. DeliverLean sources, cooks, prepares, and delivers hundreds of thousands healthy, fresh, gourmet meals, juices and snacks monthly so their customers can have peace of mind that they are getting the finest quality of service, health and care.
Convenience, health, productivity, cost effectiveness, and overall quality of product and customer care add up to what the DeliverLean brand represents. The movement is still very much alive; now more than ever. Selected as an Endeavor Global Entrepreneur in 2014 and a finalist of Ernst and Young's 2015 Entrepreneur of the Year Award, Scott's vision is to expand globally as a health and wellness brand. Education and empowerment are at the forefront of this initiative. Scott envisions a world free from obesity and disease caused by poor eating and nutrition and is committed to being a pioneer in providing education, accessibility and empowerment from school playgrounds all the way to the corner offices.
---
Tate Garrett
Chief Financial Officer

Tate Garrett is a dynamic and hands on CFO with extensive Business Development and Operations experience. His track record proves unquestionable aptitude for driving business growth through the identification of customer needs and the ability to satisfy those needs in a way competitors are unable to. Garrett is a respected leader who works well under pressure, thrives on challenges, and excels in entrepreneurial environments.
Garrett's passion for customer service and his optimistic, enthusiastic attitude are the perfect complement to the DeliverLean company culture.
Garrett graduated from Yale University with a B.S. in Computer Science and he received his M.B.A in Entrepreneurial Management from The Wharton School of Business.
---
Candy Tree
Chief Marketing Officer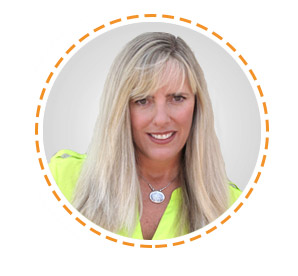 Candy Tree is a highly skilled marketing executive with over 25 years experience directing and managing leading brands in the fitness, diet, health and lifestyle categories. Candy's area of expertise includes branding, creative development, advertising, project management, product development, event production, partnerships, social media, digital marketing and public relations.
Tree formerly served as Marketing and Creative Director at Crunch Fitness in NY, during which time the fitness brand grew from 5 to 28 locations nationwide across eight major markets. After eight successful years at Crunch, Tree worked with other notable brands in the health and fitness industry including Bally Total Fitness, SOBeFit Magazine and The Fresh Diet. Tree specializes in solving complex business challenges and driving profitable growth.
Candy has a BA from Rice University in Houston, Texas.
---
Peter Cianci
VP of Sales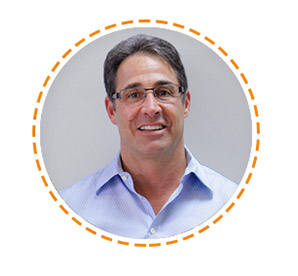 Cianci oversees sales programs and new revenue channels. Cianci has a history of working with large and entrepreneurial businesses and improving existing or discovering new revenue channels, including AMPEX Data Corp and AudioTalk, which later sold its intellectual property to Skype. The food business is one with often slim profit margins and Cianci has helped guide DeliverLean to triple digit growth for the past year and a half by bolstering per-customer and total revenue through targeted programs and incentives. During his 20 year career, Cianci embraced the importance of health and fitness and he brings that passion and energy daily to the brand.
---
Jeanee Wallace
Head Graphic Designer / Social Media Coordinator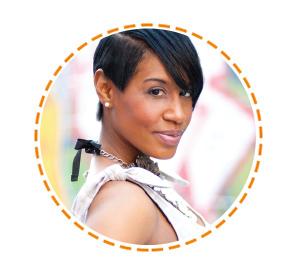 Jeanee has been a professional graphic designer for nearly two decades. As a former greeting cards graphic designer at Hallmark Cards and web designer for Borders Books, Jeanee has years of experience designing for brands that provide positive lifestyle products. Jeanee's passion for a healthy lifestyle spans the last 10 years as a vegetarian, a healthy vegan snackoholic, and a juicing-detox junkie. She's also a former Zumba instructor being recognized at having the "Best Zumba Class in Kansas City 2009, and one of "The Best of Kansas City" fitness classes 2011. In addition, Jeanee is an influenster blogger sharing her foodie finds and creative design inspiration for the past six years on her blog, Dirty Laundry. Jeanee was able gain her graphic designer position by wowing the company with her DeliverLean four day trial blogger review.