SUCCESS STORIES
YOUR SATISFACTION IS OUR GOAL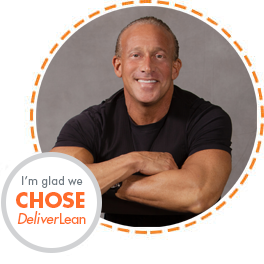 Jordan Zimmerman
Founder & Chairman Zimmerman Advertising
At Zimmerman, we understand the importance of refueling in a fast-paced environment, as it keeps our bodies strong and our minds sharp, which ultimately helps our associates produce better work for our clients," says Jordan Zimmerman, Founder and Chairman of Zimmerman Advertising. "I'm glad we chose DeliverLean as our partners in helping us promote a health conscious culture here at Zimmerman.
*Results May Vary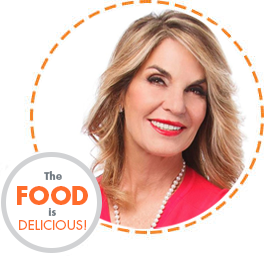 Rachel Sapoznik
CEO, Sapoznik Insurance
Nutrition is 80% of a healthy lifestyle. We are pleased to partner with Deliver Lean to promote corporate wellness while helping to control spiraling healthcare costs – and the best part is that the food is delicious!
*Results May Vary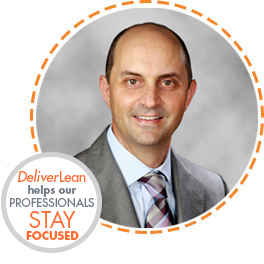 Michael I. Daszkal, CPA
Managing Partner, Daszkal Bolton LLP
The accounting industry is well known for its incredibly busy times of year. With the pressure of deadlines, days can become longer and time for eating well can become scarcer. Daszkal Bolton has been pleased to partner with Deliver Lean to help our professionals stay as focused on healthy habits as they are on client service by providing well balanced meals. With a variety of menu options, our people are able to select what appeals to them and have fresh, well-balanced meals that taste good delivered straight to our offices.
*Results May Vary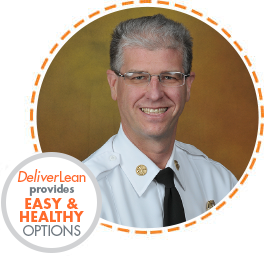 Todd J. LeDuc, MS, CFO, CEM, FIFirE
Division Chief of Health, Safety, Accreditation & Compliance- Broward Sheriff's Office
We have worked with Deliver Lean as a community partner in a number of our health and wellness approaches to enhancing workplace nutrition habits and healthy lifestyles. They have been tremendous on focusing providing easy and healthy options to maintain sensible eating habits both within the workplace and outside. We quickly determined, that proper nutritional options are essential as part of an overall holistic approach to improving employee wellness.
*Results May Vary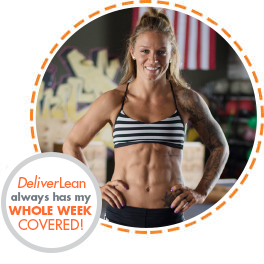 Lauren Truszkowski
MAJOR CROSSFIT ATHELETE
Deliver Lean has made running my business and training as an elite athlete so convenient! I can easily track my macronutrients ahead of time as I'm able to pick my meals in advance. Their balanced and nutritional meals have helped my weight stay maintained all season long to be strong and fast! My favorite mid training meals are the wraps… so yummy, so readily available, and can eat them hot or cold! I love having my Sundays free of meal prep since DeliverLean always has my whole week covered!
*Results May Vary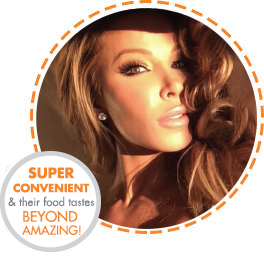 LISA HOCHSTEIN
TV PERSONALITY/NUTRITION SPOKESPERSON
DeliverLean helps me achieve my fitness goals while keeping me on track. They are super convenient and their food tastes beyond amazing!
*Results May Vary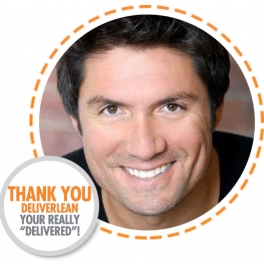 LOUIS AGUIRRE
WSVN ENTERTAINMENT REPORTER AND ANCHOR FOR DECO DRIVE
DeliverLean definitely delivered.
I was working out like a fiend with a new trainer but was not seeing the results I had hoped for. Within weeks of going on the DeliverLean Paleo program, my body started changing. I was like, "Hello abs- there you are! I've missed you." Plus the convenience of having all your meals delivered to your doorstep, took the guess work and the annoyance out of deciding what to eat and where to get it from. Two big thumbs up! Thank you, DeliverLean!
*Results May Vary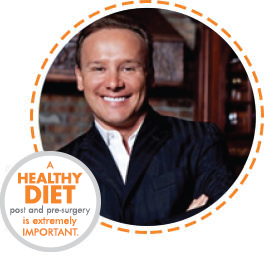 DR. LEONARD HOCHSTEIN
BOARD CERTIFIED PLASTIC SURGEON
Maintaining a healthy diet post and pre-surgery is extremely important as it aids in the recovery process and overall health of the patient. DeliverLean meal plans are designed for patients to stay on track. There's no need to starve yourself to lose weight! At 3-5 meals a day, patients can still enjoy snacks and treats all throughout the day!
*Results May Vary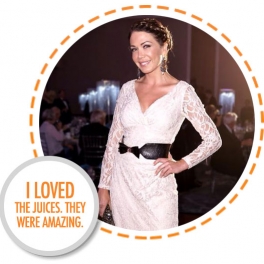 SHIREEN SANDOVAL
DECO DRIVE
I LOVED the juices. They were amazing.
I travel a lot and when I get home, I always need a pick me up to cleanse myself and get back on my normal sleeping schedule. I would love to do it again!
*Results May Vary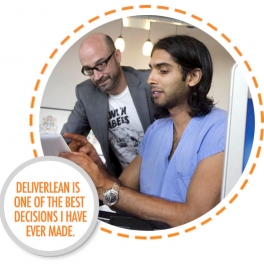 Dr. Abhinav Gautman
CHIEF MEDICAL OFFICER & CO-FOUNDER OF NEXUS
DeliverLean is one of the best decisions I have ever made.
The mind body connection is real, and you cannot reach your potential without the proper ingredients. Simplification is the ultimate form of sophistication, and DeliverLean has simplified my life in a fantastic way. Consistently eating healthy requires a tremendous amount of time and energy and with DeliverLean, that time is back in my own hands. DeliverLean is the 99 octane you need for an intense, healthy lifestyle. I feel great and I've never been more productive!
*Results May Vary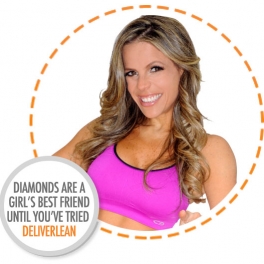 ADRIANA MARTIN
HEALTH & FITNESS COACH
Diamonds are a girl's best friend until you've tried DeliverLean
As a mom, fitness expert and bikini champion, I know the importance of eating healthy. However, my life is just too busy to plan ahead, cook and make it taste right! That's why I LOVE DeliverLean; they deliver healthy food to my door that is not only specific to my needs but that tastes delicious as well…so much so, that now my two kids and husband fight over it! They say diamonds are a girl's best friend..but only until they've tried DL!
*Results May Vary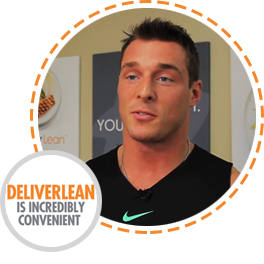 TODD ANDERSON
FORMER NFL PLAYER & ELITE PERSONAL TRAINER
DeliverLean is incredibly convenient.I personally use DeliverLean every day. I believe it's an awesome program and the food tastes great. I love having my macronutrients right on the front of every meal, so I know exactly what I'm about to feed my body. The meals are delivered straight to my door early in the morning, right before I workout at 5:00am, which is incredibly convenient to my lifestyle. I wouldn't do it any other way!
*Results May Vary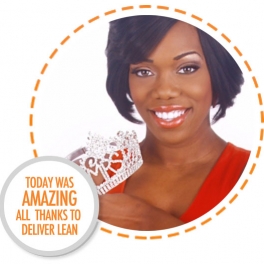 VIDA HARGRETT
MRS. FLORIDA
Today was amazing all thanks to Deliver Lean!!!
I was able to adhere to my busy schedule AND still able to implement a healthy eating regiment! The food was incredible to say the LEAST!!! I loved the shrimp roll and grilled chicken the best! Again thank you, thank you, thank you, I am so humbled by your support and I will be your BIGGEST ADVOCATE!
*Results May Vary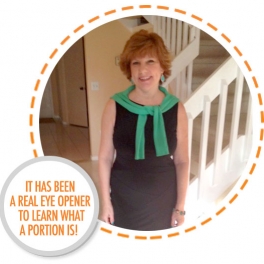 JULIE KLEIN
I am very pleased with the program and the food is delicious.
It has been a real eye opener to learn what a portion is! I was over eating and I didn't realize it. The good news is, I am losing weight safely and it feels so good to know I am eating healthy fresh food. I think the change to the Paleo diet is perfect, I am getting the veggies I need and I like the amount of fish, chicken and pork I get. As a two time cancer survivor I have very specific dietary needs that DeliverLean is able to accommodate beautifully. Keep up whatever you guys are doing, it is working beautifully for me. Thank you!
*Results May Vary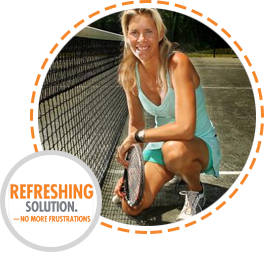 BRENDA SCHULZ-MCCARTHY
FORMER WTA PROFESSIONAL TENNIS PLAYER
DeliverLean is a refreshing solution.
"Being a mother of two, a former athlete and a business owner who is passionate about the quality of food I enjoy from a health perspective, DeliverLean is a refreshing solution. Being someone who has a busy schedule, is committed to organic living and enjoys highly delicious meals, I used to find myself frustrated due to lack of time for sourcing the food and preparing meals. DeliverLean is the cure to my frustration."
*Results May Vary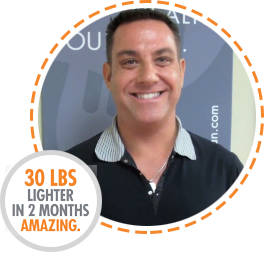 SCOTT HAUSER
STANDARD HOTEL AND SPA
DeliverLean is so easy and convenient.
"The food is amazing, fresh and I never get bored. There is so much variety. I have tried many different companies and DeliverLean has been the one that has given me the best results. I have lost 30 pounds so far and keep losing. I love the fact that the meals get delivered right to my door. I love DeliverLean and would recommend it to anyone wanting to eat right,feel good, and get in shape."
*Results May Vary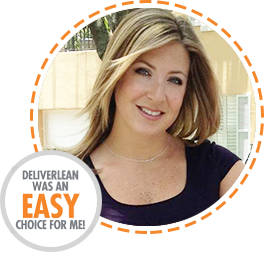 ASHLEY PATTERSON
DeliverLean was an easy choice for me!
"After having my second baby, Deliver Lean was an easy choice for me. It allows me to maintain my healthy and active lifestyle. As a busy mom going back to work my meals are prepared for me, perfectly portioned and delicious!"
*Results May Vary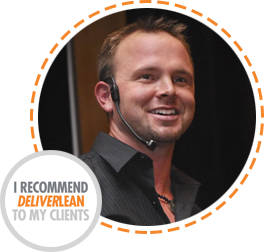 BILLY BECK III
BB3 TRAINING & NUTRITION CENTER
I recommend DeliverLean to my clients.
"I have tried half a dozen meal delivery services and every time I was disappointed with either the food quality, the taste, the service or all three. I am so happy to have found DeliverLEAN! Not only are the meals amazing but the people who work there are too! You can tell they really care. That's why I recommend DeliverLEAN to all of our clients."
*Results May Vary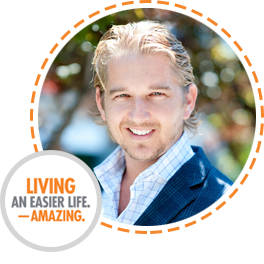 AARON CUSHMAN
Living an easier life.
"Seven years ago I was diagnosed with Type 1 Diabetes and had to make the change from being able to eat whatever I want and living life as a relatively healthy human being to having a pretty devastating illness. I've been a DeliverLean customer for a year and a half now and the convenience aspect of having the food delivered directly to my office is unparalleled to anything I've ever experienced. The fact that all I have to do is open my fridge and find everything already prepared and measured out for me with nutritional breakdowns and knowing that they are on the right level on the glycemic index has made my life significantly easier."
*Results May Vary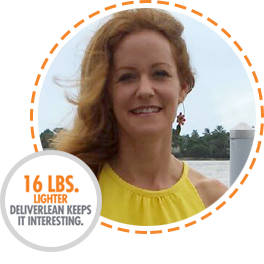 Living an easier life.
DeliverLean offers sophisticated flavors and keeps it interesting.
I'm so impressed how balanced the foods are and how easy it is to stick with the plan. I am so very happy that DeliverLean offers sophisticated flavors, has a lovely presentation and keeps it interesting! This has been a great experience in retraining my brain and belly."
*Results May Vary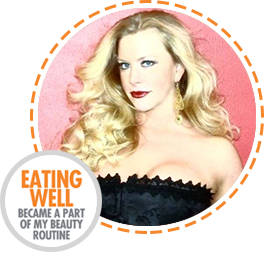 SUMMER JOHANSEN
Free from a lifetime of dieting.
"This is absolutely the best service I've tried This is absolutely the best service I've tried (and I've tried a few)! The food is delicious and I do not feel like I'm "dieting" in anyway. The convenience alone is fantastic but the taste and the quality of the food truly puts it over the top. I highly recommend it to all my friends!"
*Results May Vary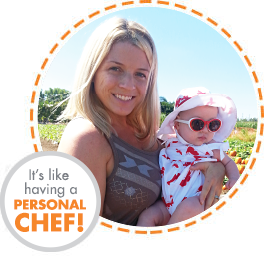 AMANDA WUELFING
I am a fulltime working mother to a newborn. Time is limited to say the least, but living a healthy lifestyle has always been important to me. I want my daughter to see her parents eating healthy nutritious foods. DeliverLean has been a lifesaver. In the morning before I leave for work the most delicious meals are delivered to my front door. It's like having a personal chef with unlimited recipes living with you. My husband and I get so excited to open the bag in the morning to see what the new meals will be. Thanks DeliverLean for helping me to spend more time with my new family!
*Results May Vary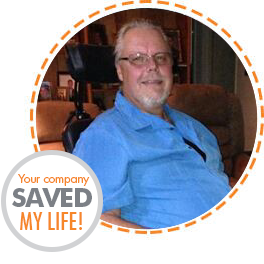 Bradley S. Krause Sr. PhD
Your company has saved my life! This is not an exaggeration but a fact. I was diagnosed with a very rare disease that causes my muscles to waste away in my extremities, and there is no treatment or cure. I have been in a power wheelchair for about 2 ½ years. I am not permitted to do any exercise of any kind as it would advance my condition. Well, since I have been in the chair, I have steadily gained weight and all the problems that go with being overweight. I have tried every diet and all have failed. I have lost a considerable amount of my total muscle mass, so I only burn around 1300 calories per day. I enrolled in your program and ordered 3 meals a day. I have lost 15 lbs. in 10 days trying to keep between 800 -950 calories a day. The best part is the food is so good I can stay on this as long as needed. My wife liked the food so much she joined also !
*Results May Vary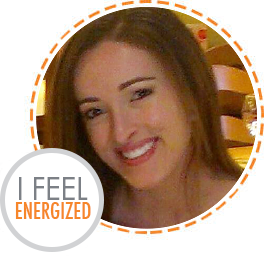 Sara Hasni
Of all the things I have spent my hard earned dollars on this has been second best next to College and plane tickets home to see my family!
I have to say, I love cooking a fine meal, so my expectations were high and I was BEYOND satisfied with Deliver Lean. I have taken many gourmet cooking classes and was thoroughly impressed with the quality of meals I received from Deliver Lean which are perfectly packed in ice packs within a thoroughly insulated food carrier so you don't have to worry about the food spoiling when they drop off the food delivery; M/Wed/Fri. I worked with Andrew Schandler who was extremely kind and went above and beyond to ensure my delivery specifications, budget and food preferences were satisfied.
To give you an idea of the meals….. Fresh Blueberry & Almond Sprouted Grain French Toast Bake for breakfast, Eggplant Parmesan for lunch and Chicken Scaloppini w/ Mediterranean Orzo, Artichokes Rockefeller & Lemon Oregano Preserve for dinner. You get to pick and choose from 96 different meals online each week and customize everything to your taste buds!
I decided to invest in a food delivery service because I'm a working professional woman and also go to college in the evenings. Prior to this, my food consumption was not only getting costly just going to local fast food restaurants but wasteful as I would buy groceries on the weekend with the intention of cooking but they would go bad because I have very limited time to cook coming home at 10pm.
The end result of this AMAZING service…you save money on groceries, you're eating GOURMET meals that are perfectly portioned for a proper calorie intake….and you FEEL incredible and ENERGIZED. Need I say more?
*Results May Vary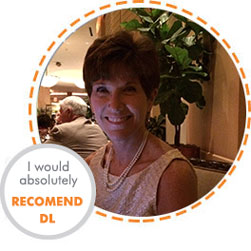 MARY NEGREY
I wanted to find a healthy way to regain a grip on how I was eating every day. I chose Deliver Lean as they offered a variety of foods and meal options that suited my lifestyle. I love the convenient delivery service and the food tastes amazing. I added dessert to my plan and it was well worth it; satisfies the sweet cravings perfectly. I would absolutely recommend DL to anyone wanting to regain portion control, eat healthier and lose a few pounds, (I have!). I feel amazing and am so glad I started the New Year with DL.
*Results May Vary