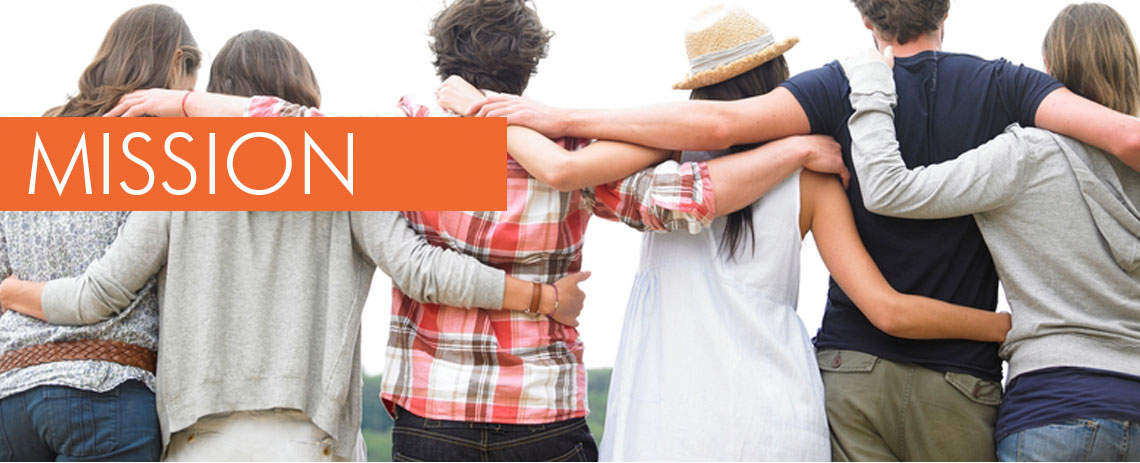 OUR MISSION: TO IMPROVE LIVES
At DeliverLean, it's our mission to spread health and wellness so you can LIVE BETTER. We're committed to helping you lead a happier, healthier, fuller life – not just by delivering fresh, healthy food, but by being there to empower you every step of the way with nutritional guidance and expert advice.
Looking great and feeling great is a natural result of eating great – but motivating you to take charge of your life is what gets us up each morning.
We make it convenient for you to eat healthy and our recipe for success is simple – fresh ingredients, gourmet taste, expert guidance and our passion for nutrition, health and wellness. And on top of it all, we'll simplify your life by freeing up your time to do the things you love.
Whether you're a busy executive, a fitness fanatic, a mom on the go or a savvy singleton seeking a healthier diet, DeliverLean provides affordable, delicious and nutritious meals to suit your lifestyle.
We guarantee you will not only LOVE OUR FOOD – but you will also LOVE THE WAY YOU FEEL after eating it. When it comes to improving your health from the inside out, we DELIVER – and we do it with style – no shopping, prepping, cooking or cleaning!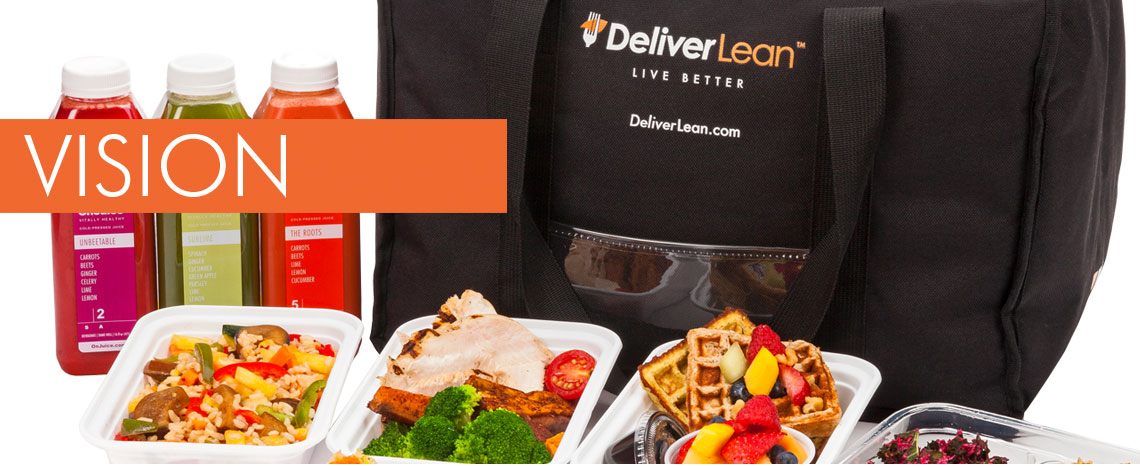 Our Vision
To transform the way people view weight-loss, health and diet by delivering an affordable, convenient, nutritious and delicious solution to the health crisis of our nation.
And to ultimately change people's lives or the better – one healthy meal at a time.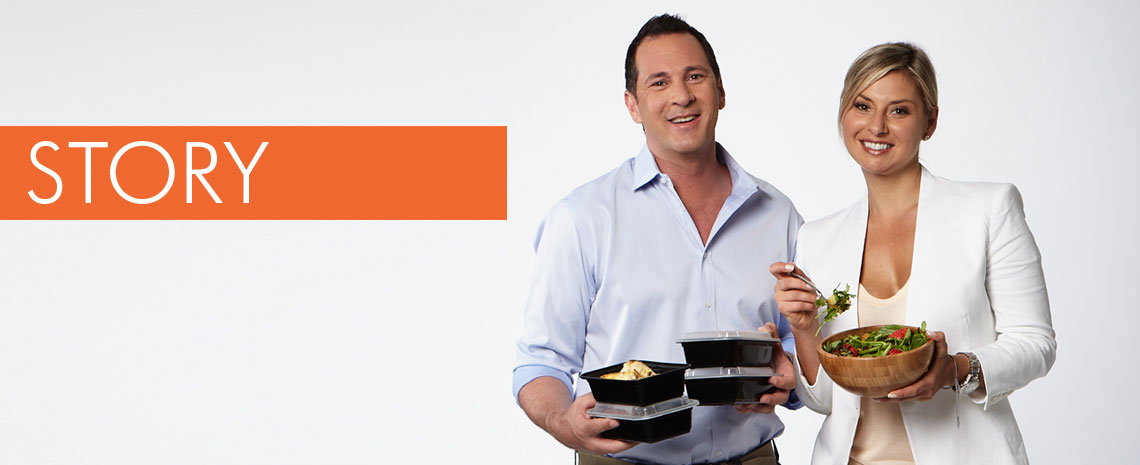 Our story
DeliverLean is a healthy gourmet meal delivery service that combines the two things everyone wants from a meal – flavor and quality – with the two things most Americans struggle with when eating any meal – balance and portion control.
DeliverLean was founded by Scott Harris and Olga Kuzenkov in September 2011. The impetus: Harris' observation that his employees at his former businesses would typically return from lunch in a 'food coma,' the result of improper eating habits and a lack of moderation. Following the lead of companies like Google, Harris decided to offer his employees on-site meals, prepared by a professional chef and emphasizing taste, freshness and the right combination of proteins, grains, carbohydrates and produce.
The result: happier, healthier and more productive employees. It was then that Harris decided to partner with Kuzenkov and turned an office perk into an actual business. DeliverLean is now the fastest growing meal delivery company in South Florida built on a simple philosophy: "to eat is a necessity, but to eat intelligently is an art." DeliverLean has seen triple digit growth each year since it was founded in 2011. In September 2012, Harris launched Baked by DL, a healthy, low calorie dessert line. In January 2013, Harris launched a new brand under the DeliverLean umbrella: OnJuice, an organic cold-pressed juice and cleanse line that complements both DeliverLean's proposition of a proper diet, but also the company's meal plans and dishes. Specifically, when meal replacement is appropriate or desired, OnJuice's offerings work perfectly within the DeliverLean menu structure, allowing consumers to easily replace one meal with a satisfying and healthful OnJuice cold-pressed juice.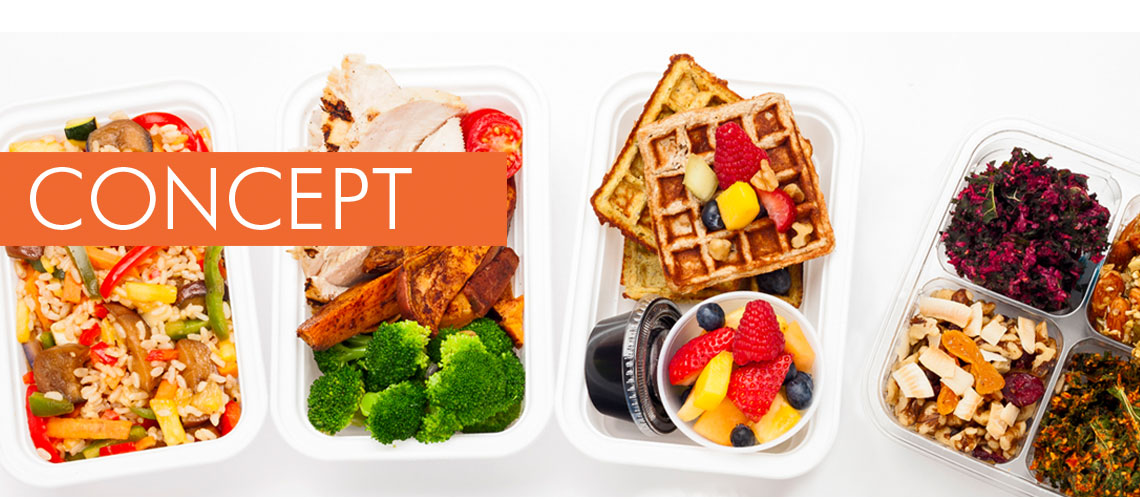 Our CONCEPT
DeliverLean is a fresh gourmet meal delivery service that specializes in servicing a wide variety of dietary requirements. With 5 meal plans to choose from, including Traditional, Paleo / Low-Cal, Organic Protein, Gluten Free or Vegetarian, all meals come complete with freshly prepared food ranging from 300-400 calories per meal. Our menus are designed to ensure that customers always receive the ideal balance of lean protein, complex carbs, healthy fats and fresh fruits and vegetables. With unparalleled variety and flexibility, customers can choose from 3, 4 or 5 meals per day; 5, 6 or 7 days per week.
Gourmet chefs prepare the meals fresh daily using only the highest quality premium local ingredients and then the food is delivered straight to customers' homes. DeliverLean is committed to helping people lead happier, healthier, fuller lives – not just by delivering fresh, healthy food, but by being there every step of the way with nutritional guidance, expert advice and superb support. Whatever your lifestyle or goals, we have a plan that delivers.