IMPACT
We recognize how food affects individuals, corporations, and communities. At DeliverLean, every day is an opportunity to impact our local and global community.
EMERGENCY RESPONSE
We are the preferred food supplier for emergency and disaster relief agencies in the southeast.
Our emergency response efforts include:
Providing over 500,000 meals to seniors in Miami Dade County during the COVID-19 pandemic
Partnering with FPL, FEMA and the OEM to feed thousands during hurricane Irma, including providing over 400,000 meals to first responders
DELIVERLEAN Foundation
We created the DeliverLean Foundation at the onset of the COVID-19 pandemic. Our mission is to provide nourishing, accessible meals to the most vulnerable populations during times of crisis.
When community centers like schools, youth centers and senior living facilities closed, millions of people lost reliable access to food. We immediately stepped in to keep our community fed.
DeliverLean Foundation is a subsidiary of Lean Culinary Services LLC and is a limited purpose enterprise designed to give back to the community in times of need. DeliverLean and all subsidiaries are for-profit organizations and not 501(c)(3). All donations made will be used to support the daily operation of our charitable efforts in the community. Donations made are not tax deductible.
OUR INITIATIVES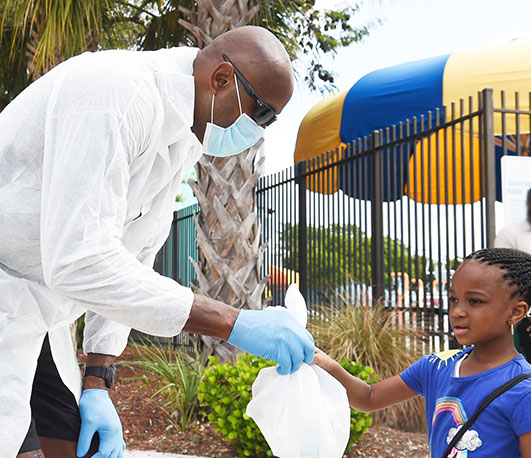 Three days a week, we worked with NBA Hall-of Famer Alonzo Mourning and the Overtown Youth Center to serve free breakfast to families in need.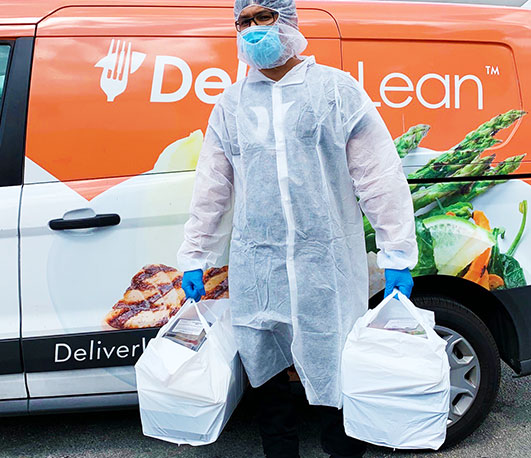 We worked with Miami-Dade County to deliver thousands of senior meals every day.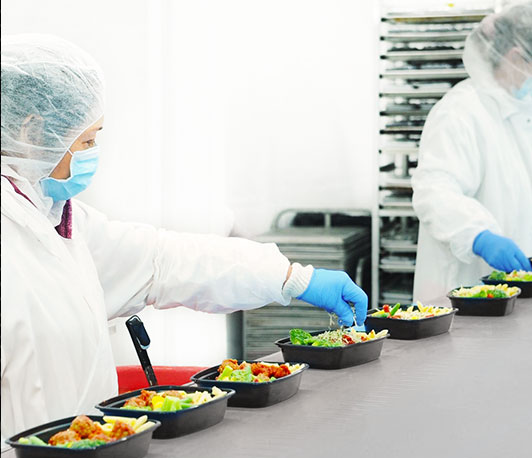 We employed hundreds of hospitality workers who lost their jobs during the pandemic.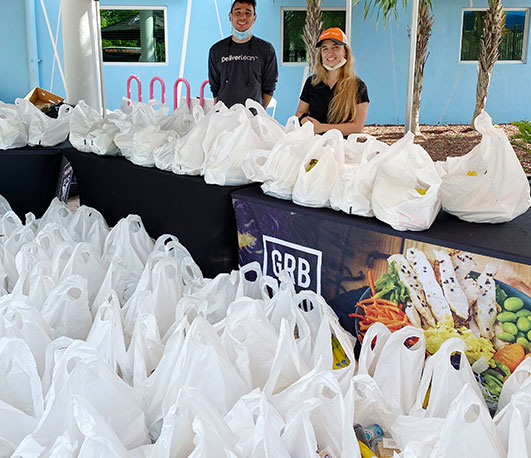 We initiated non-perishable food distributions with the Miami Marlins and Inter Miami FC and provided over 100,000 meals to families in need.