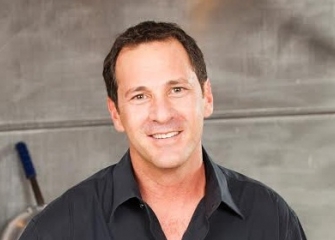 The new space is a clear indicator of high demand for DeliverLean's quality product. Expanding to a second facility is the next step as the company looks to grow its footprint on a national scale. DeliverLean will add 50 new employees at the new facility, bringing the company's total number of staff to just over 200 people.
"With the addition of this new facility we are closer to fulfilling our mission and vision to deliver nationwide," said Scott Harris, founder and CEO of DeliverLean. "We continue to see month over month growth of our company and as a team we look forward to introducing new dynamic services and product lines."
DeliverLean was established in 2011 by health-conscious foodie and savvy business professional Scott Harris as a solution to save people time and energy, while simultaneously providing a nutritious and delicious way to attain a healthy body weight. DeliverLean brings together experts in diet and nutrition, culinary arts and customer service to offer affordable, healthy meals hand-delivered straight to client's homes or offices.
DeliverLean's meals are packed with lean proteins, fresh vegetables and complex carbohydrates that are full of vitamins and nutrients, giving customers the energy needed to tackle a busy day. Menus are dietitian-approved, additive-free and have no added salt, providing the best fuel for client's bodies. They offer an array of savory meal plans catered to each individual's needs including plans for those interested in a gluten-free, Paleo, vegetarian or vegan diets.
DeliverLean also enables customers to reclaim their day by saving the time it takes to shop, cook and clean in order to prepare each meal – while also removing the guess work for proper portion size and nutrition. Namely, DeliverLean is an ideal solution for consumers who strive to lead a healthier lifestyle from busy executives and pro athletes to stay-at-home moms.
DeliverLean is currently available from Jupiter to Kendall. Follow them on Facebook and Twitter for daily giveaways and helpful tips to stay healthy.
For media inquiries, please contact Carma Public Relations & Marketing
Jami@carmaconnected.com | 305.438.9200
Click here to read the full article: http://southflorida.citybizlist.com/article/418284/deliverlean-expands-with-new-16000-sq-ft-facility-in-hollywood-fl