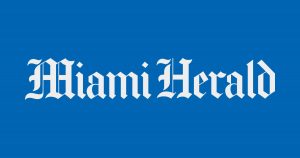 DeliverLean, a fast-growing healthy meal delivery service, is adding a second operations facility and additional staff.
Expanding into a 16,000-square-foot facility at 2050 McKinley St. in Hollywood is the next step as the company looks to grow its footprint on a national scale. DeliverLean will add 50 new employees at the new facility, bringing the company's staff to more than 200 people, said CEO Scott Harris. In 2014, DeliverLean opened a 30,000-square-foot facility in Oakland Park, where the company is based. DeliverLean's service is available from Jupiter to Kendall.
"With the addition of this new facility we are closer to fulfilling our mission and vision to deliver nationwide," Harris said. "We continue to see month over month growth of our company and as a team we look forward to introducing new dynamic services and product lines."
Harris founded DeliverLean in 2011 to save people time and energy by having fresh, healthy, gourmet meals delivered to their homes or offices daily. Meal plans are catered to each individual's needs including plans for gluten-free, Paleo, vegetarian or vegan diets. In 2014, Harris was selected as an Endeavor Entrepreneur. The global nonprofit with a Miami operation selects, mentors and accelerates high-impact entrepreneurs.
Read more here: http://www.miamiherald.com/news/business/article147193419.html